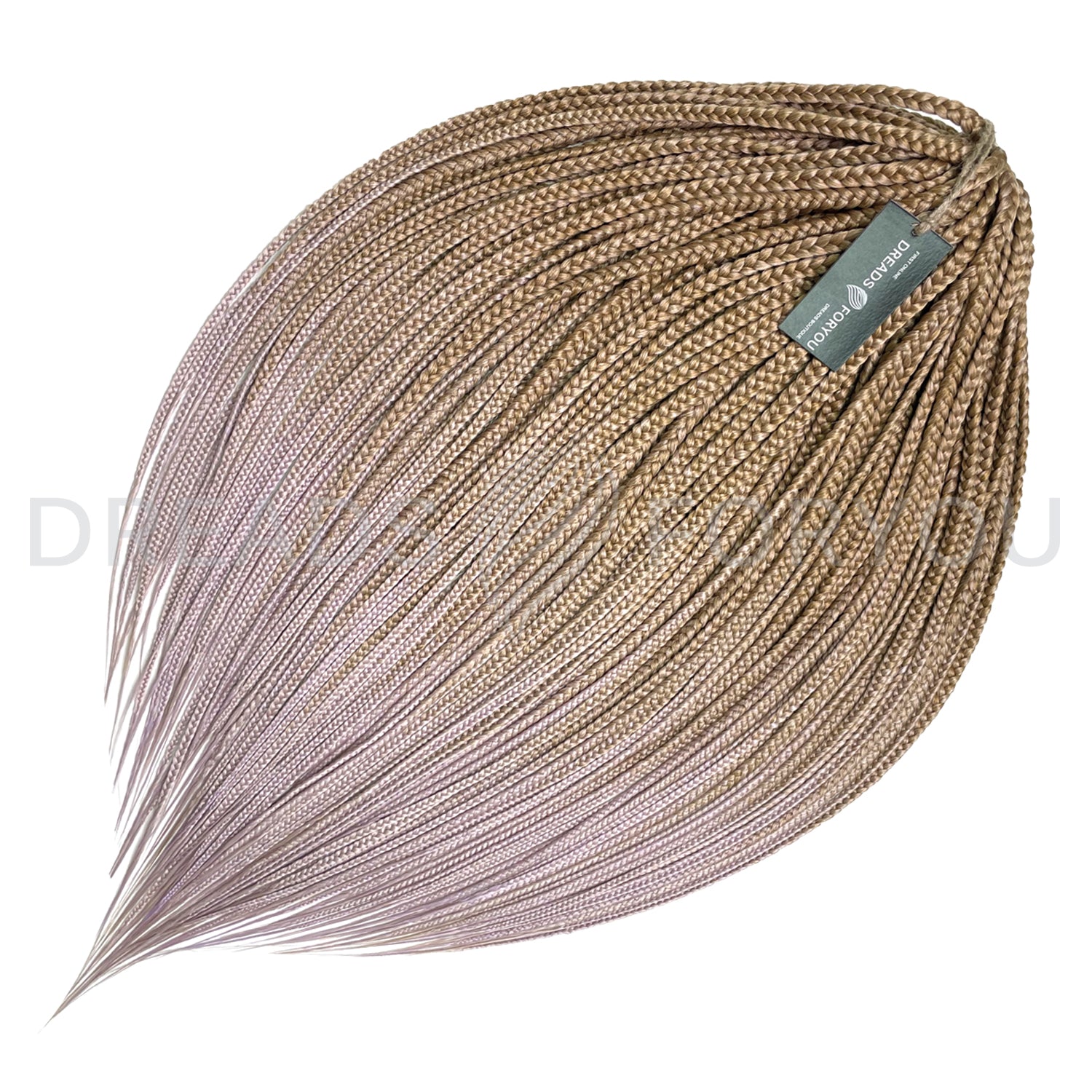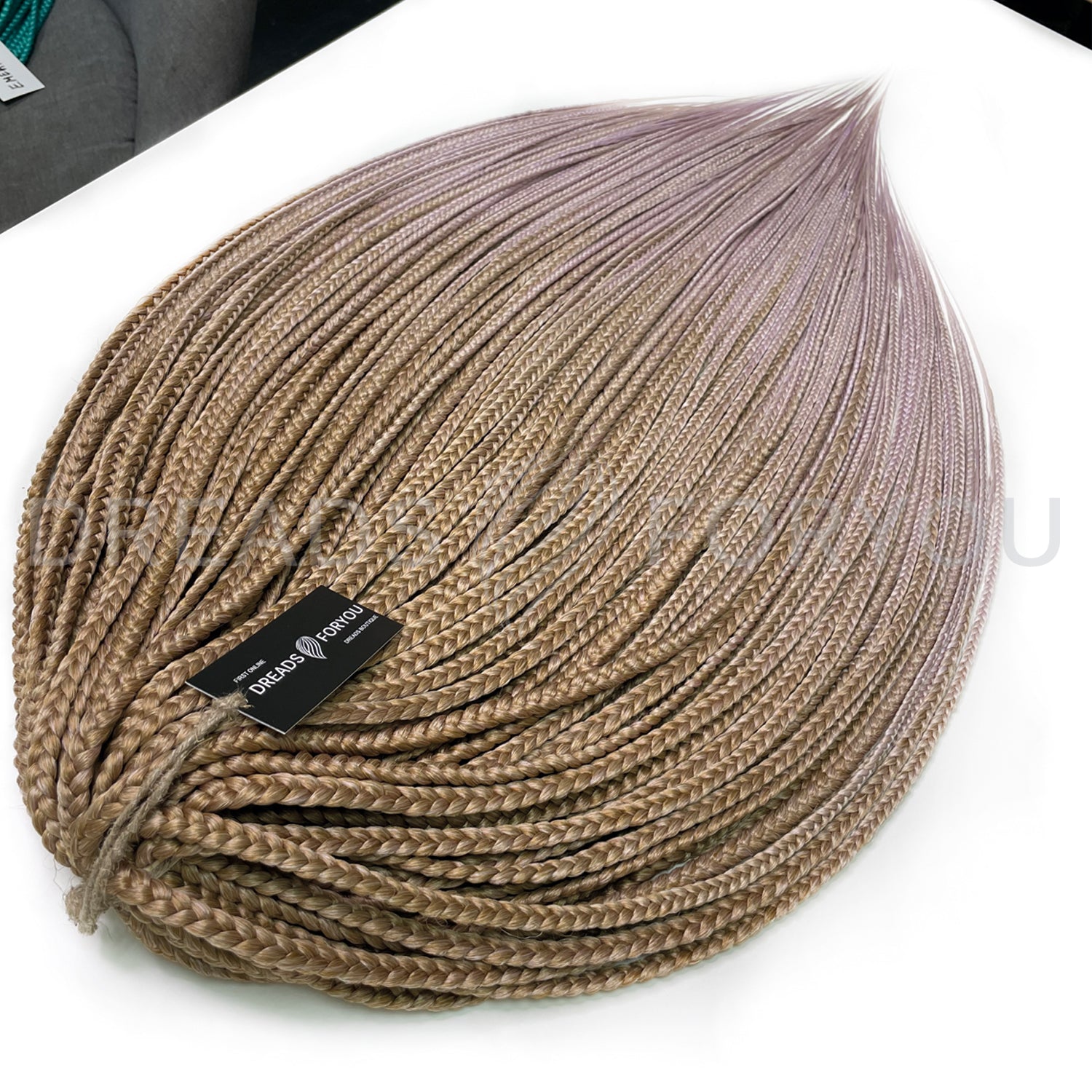 Great Braids Set from DreadsForYou Team!
Thiсkness: 0.8 – 1.0 cm
Length: 60 cm (24 inch)
On the main picture presented 50 pcs of DE (double-ended) Braids. 
DE braids, made of high-quality synthetic material "Kanekalon".
Colors: LATTE
For the whole head you need 50 DE braids.
DE Braids – double ended (installed in the middle).

Example:
x50 DE = 50 pcs (100 ends)

How to install
MADE TO ORDER.  The production process takes about 10-14 business days (Sat and Sun are not business days).
Pay Attention: 
All dreads and braids from the catalog are made to order, and the manufacturing process takes about 14 working days (Sat and Sun non-working days). There may be delays due to a large number of orders.
All dreads and braids from the "in stock" section are ready and shipped within 1-4 days from the date of order.
Returns & exchanges
All dreadlocks and braids are non-returnable or non-exchangeable due to the nature of these items.
We accept changes to orders and cancellations within 3 days of purchase.
We can refund the full amount of the order only in case of loss of the package. To do this, we need to get an official response from the Postal Service about the loss. The process can take up to two months.