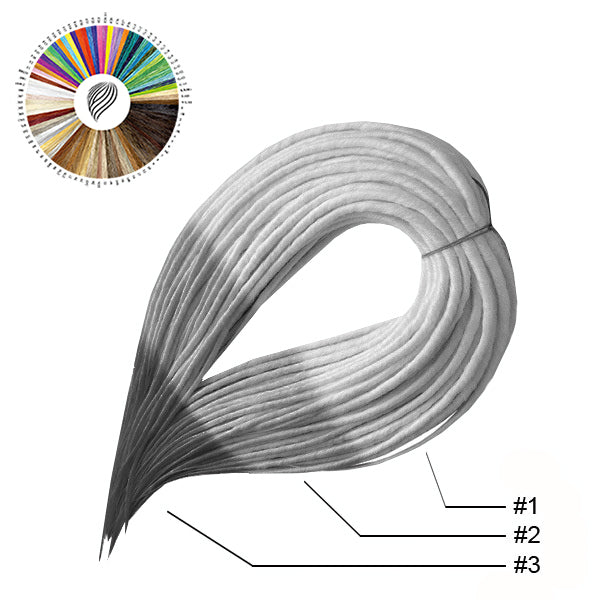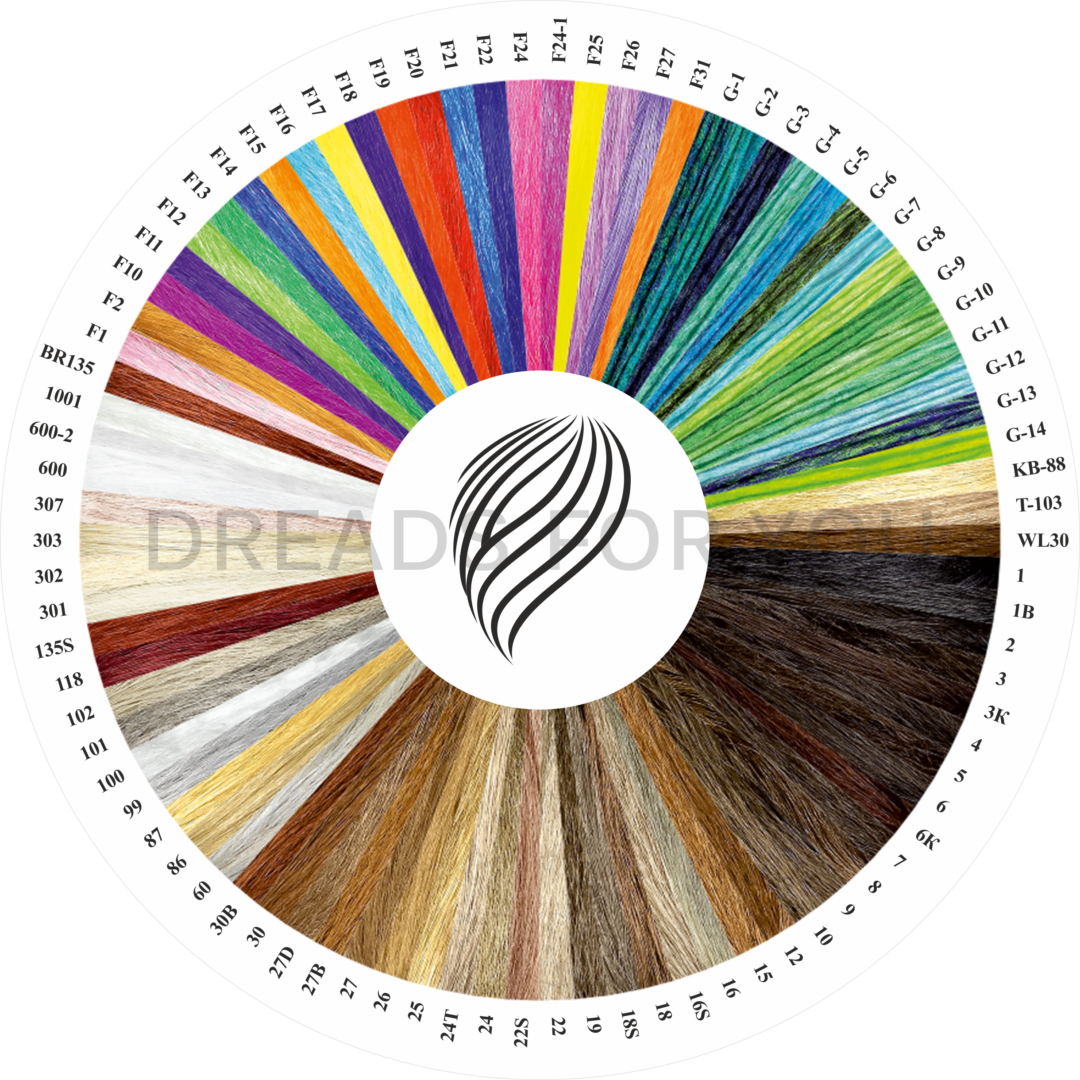 Custom dreads with two color transition
Type of Dreads:
D.E. SMOOTH CLASSIC DREADS
Customizations Total: $0.00
Do you like to stand out of the crowd? You are in the right section. Here all your dreams will come true. You can choose any type of dreads, any length, three colors, and get unique double blurred dreads.
For the whole head you need 50 DE dreads or 70 SE dreads.
DE Dreads – double ended (installed in the middle).
SE Dreads – single ended (installed on a loop).

Detailed palette

If you want to combine different types of dreadlocks, curls and braids, just write to us on Instagram or by email and we will definitely help you with the choice!

 MADE TO ORDER.  The production process takes about 10-14 business days (Sat and Sun are not business days).

Details about Payment & Delivery.

Pay Attention: 
All dreads and braids from the catalog are made to order, and the manufacturing process takes about 14 working days (Sat and Sun non-working days). There may be delays due to a large number of orders.
All dreads and braids from the "in stock" section are ready and shipped within 1-4 days from the date of order.
Returns & exchanges
All dreadlocks and braids are non-returnable or non-exchangeable due to the nature of these items.
We accept changes to orders and cancellations within 3 days of purchase.
We can refund the full amount of the order only in case of loss of the package. To do this, we need to get an official response from the Postal Service about the loss. The process can take up to two months.